Your new favourite clothes
Otso College Shirt, dark blue
Regular Price

€49,00
Sale Price

€49,00

Regular Price
Unit Price

Translation missing: en.general.accessibility.unit_price_separator
Merri Trousers, dark blue
Regular Price

€38,00
Sale Price

€38,00

Regular Price
Unit Price

Translation missing: en.general.accessibility.unit_price_separator
Minette College Shirt, blue
Regular Price

€49,00
Sale Price

€49,00

Regular Price
Unit Price

Translation missing: en.general.accessibility.unit_price_separator
Minette Leggings, blue
Regular Price

€27,00
Sale Price

€27,00

Regular Price
Unit Price

Translation missing: en.general.accessibility.unit_price_separator
Minette Dress, blue
Regular Price

€49,00
Sale Price

€49,00

Regular Price
Unit Price

Translation missing: en.general.accessibility.unit_price_separator
Honka Shirt, sage
Regular Price

€32,00
Sale Price

€32,00

Regular Price
Unit Price

Translation missing: en.general.accessibility.unit_price_separator
Poppy Dress, ecru
Regular Price

€49,00
Sale Price

€49,00

Regular Price
Unit Price

Translation missing: en.general.accessibility.unit_price_separator
Poppy Leggingsit, ecru
Regular Price

€27,00
Sale Price

€27,00

Regular Price
Unit Price

Translation missing: en.general.accessibility.unit_price_separator
Marla Dress, pink
Regular Price

€49,00
Sale Price

€49,00

Regular Price
Unit Price

Translation missing: en.general.accessibility.unit_price_separator
Marla College Shirt, pink
Regular Price

€49,00
Sale Price

€49,00

Regular Price
Unit Price

Translation missing: en.general.accessibility.unit_price_separator
Pax Dress, beige
Regular Price

€49,00
Sale Price

€49,00

Regular Price
Unit Price

Translation missing: en.general.accessibility.unit_price_separator
Poppy Leggingsit, ecru
Regular Price

€27,00
Sale Price

€27,00

Regular Price
Unit Price

Translation missing: en.general.accessibility.unit_price_separator
Minette Leggings, blue
Regular Price

€27,00
Sale Price

€27,00

Regular Price
Unit Price

Translation missing: en.general.accessibility.unit_price_separator
Merri Trousers, dark blue
Regular Price

€38,00
Sale Price

€38,00

Regular Price
Unit Price

Translation missing: en.general.accessibility.unit_price_separator
Merri Trousers, mallow
Regular Price

€38,00
Sale Price

€38,00

Regular Price
Unit Price

Translation missing: en.general.accessibility.unit_price_separator
Aaro Trousers, mallow
Regular Price

€24,00
Sale Price

€24,00

Regular Price
Unit Price

Translation missing: en.general.accessibility.unit_price_separator
Aaro Trousers, dark blue
Regular Price

€24,00
Sale Price

€24,00

Regular Price
Unit Price

Translation missing: en.general.accessibility.unit_price_separator
Polar Velour Baby Trousers, blue
Regular Price

€24,00
Sale Price

€24,00

Regular Price
Unit Price

Translation missing: en.general.accessibility.unit_price_separator
Polar Velour Overalls, blue
Regular Price

€54,00
Sale Price

€54,00

Regular Price
Unit Price

Translation missing: en.general.accessibility.unit_price_separator
Marla Overalls, pink
Regular Price

€65,00
Sale Price

€65,00

Regular Price
Unit Price

Translation missing: en.general.accessibility.unit_price_separator
Ruu Trousers, red
Regular Price

€24,90
Sale Price

€24,90

Regular Price
Unit Price

Translation missing: en.general.accessibility.unit_price_separator
Tiiti Leggings, red
Regular Price

€24,90
Sale Price

€24,90

Regular Price
Unit Price

Translation missing: en.general.accessibility.unit_price_separator
Polar Pyjama, blue
Regular Price

€32,00
Sale Price

€32,00

Regular Price
Unit Price

Translation missing: en.general.accessibility.unit_price_separator
Polar Bodysuit, blue
Regular Price

€28,00
Sale Price

€28,00

Regular Price
Unit Price

Translation missing: en.general.accessibility.unit_price_separator
Aaro Trousers, dark blue
Regular Price

€24,00
Sale Price

€24,00

Regular Price
Unit Price

Translation missing: en.general.accessibility.unit_price_separator
Polar Velour Overalls, blue
Regular Price

€54,00
Sale Price

€54,00

Regular Price
Unit Price

Translation missing: en.general.accessibility.unit_price_separator
Polar Velour Baby Trousers, blue
Regular Price

€24,00
Sale Price

€24,00

Regular Price
Unit Price

Translation missing: en.general.accessibility.unit_price_separator
Otso College Shirt, dark blue
Regular Price

€49,00
Sale Price

€49,00

Regular Price
Unit Price

Translation missing: en.general.accessibility.unit_price_separator
Merri Trousers, dark blue
Regular Price

€38,00
Sale Price

€38,00

Regular Price
Unit Price

Translation missing: en.general.accessibility.unit_price_separator
Honka Shirt, sage
Regular Price

€32,00
Sale Price

€32,00

Regular Price
Unit Price

Translation missing: en.general.accessibility.unit_price_separator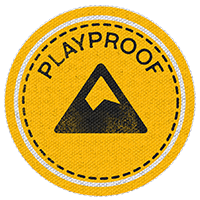 Fit for a child
We believe clothes should make adventures possible, not restrict them. That is why Ma-ia Family products are designed to be comfortable and durable, wash after wash. Fit for a child.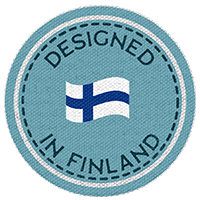 designed in finland
Ma-ia Family products are designed in Finland for real life adventures! Not for sitting down, silent, but for adventures and exploring!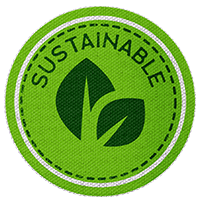 Ethics is our passion
We value durability, transparency, and social responsibility. That is why we are strict about where our materials come from and who makes our products.